National Award Winning filmmaker Mr. Nagesh Kukunoor made the film 'Lakshmi' in 2014. The film depicted the harsh realities of human trafficking for commercial sexual exploitation in India. Cinema lovers and activists who have worked in the anti-human trafficking space critically acclaimed the film.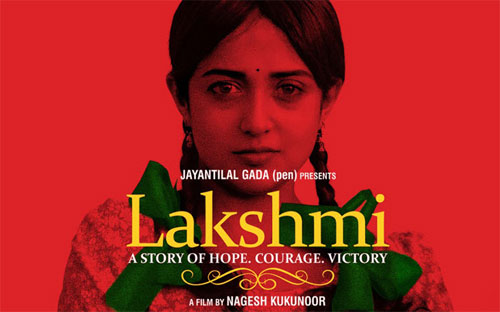 Prerana was invited for a special screening organised for the women from the red light areas of Kamathipura and Falkland Road. These women and their children have been closely associated with Prerana's programs. After the screening the women shared that they were deeply touched by the sensitive and real depiction of the lives they have led. They appreciated Mr. Kukunoor's honest attempt at showcasing the realities of their lives on celluloid.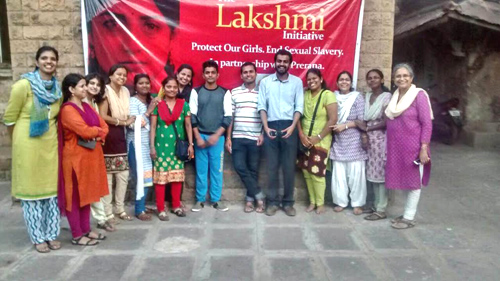 The film 'Lakshmi' is based on a real life story. The 'Lakshmi' Initiative is an attempt to prevent and protect girls from the threats of trafficking, sexual abuse and commercial sexual exploitation. In partnership with Prerana, the Lakshmi Initiative aims at supporting and empowering 'at risk' girls through prevention, education and livelihood training to provide them with the right to choose a path for themselves and lead a life with dignity.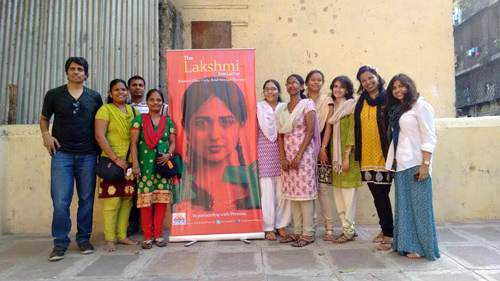 The Lakshmi Initiative was launched on the March 8, 2015 to commemorate International Women's Day.
The Issue
India is a source, destination and transit country for men, women and children trafficked into forced labour and commercial sexual exploitation. In fact, trafficking in human beings is one of the largest criminal activities in India - close to the trade in drugs and arms. According to some estimates, the annual turnover in India is around INR 20 billion (approx. US$ 412mn).
Ninety percent of trafficking in India is internal, and those from India's most disadvantaged socio economic strata including the lowest castes are particularly vulnerable to forced or bonded labor and sex trafficking. The most vulnerable amongst these are women and children who are trafficked for forced prostitution. There are no official records of the number of women and children working in prostitution but estimates indicate that between 300,000 and 500,000 prostitutes in India are children – about 40% of the industry.
Trafficking is a complex issue and requires a multifaceted approach. Nonprofits have emerged in the last two decades that look at various interventions along the chain of prevention, protection and prosecution. Some work in source areas, some work in destination areas, some work in rescue, some work in rehabilitation, others focus on seeking to work with the government to change policy.
Prerana : Protecting Rights, Creating Choices, Restoring Dignity
Prerana is a leader in India in the space of anti-human trafficking. We are a civil society organization that started working in the red light areas of Mumbai in 1986. Prerana serves the actual and potential women and children victims of commercial sexual exploitation & trafficking (CSE&T). We noticed one of the greatest horrors in the red light areas which was the ultimate plight of children born to prostituted women and the children's inescapable recruitment into the organized sex trade. In response to the situation Prerana pioneered several path-breaking interventions, monitored the success stories out of each intervention and disseminated them for mainstreaming.
At the heart of Prerana's work is a globally acclaimed model for the elimination of second generation trafficking (ESGT) that comprises of a Night Care centre, Educational Support Program and Institutional Placement Program for children of commercial sex workers. Since inception more than 13,000 children and women have benefitted from our direct services.
Join the movement. Donate to Prerana.